Come to simply deepen your practice
or enhance your teaching tool kit
We're so excited to be able to offer you an opportunity to practice with international Yoga Teacher Annie Carpenter through our LIVESTREAM studio.
This course is fully virtual and can be done from the comfort of your own home :)
Please read what our own Gina Brescianini has to say about her training with Annie by clicking HERE
Join Annie for a 3 day weekend of Asana, Pranayama, Restoratives, Philosophy and Meditation; A complete weekend to awaken and strengthen, soothe and reset and evolve heightened awareness with traditional concepts and perspectives.
Being Resilient at its best means being open to ALL that arises, with equanimity, and joy.
Course Outline
Friday, July 23 - Sunday, July 25
Friday (7am - 10am):
We'll start by stopping. This quiet introspective opening will be marked by highly attuned self-awareness check-ins; looking at habits and imbalances, desires and fears. A mix of breath work, flowing movement and restoratives will be the ground of awareness.
Saturday (9am - 1:30pm):
This middle day invites us to look at our relationship to strength, and power. We'll also tiptoe into areas of shadow and resistance. Our process will be strong asana, especially deepening core work and arm and hand balancing.
Sunday (9am - 1:30pm):
We'll complete the weekend with a balancing act. Charting a course towards embracing the obstacles in light of their teachings, releasing unhealthy leanings and opening to new habits. True resilience invites our own mix of releasing and eliminating, embracing and encouraging. Complete practice will be the path: Breathing, active and restorative Asana, and Intentional Meditation; Acceptance and Joy the result.
The current course is also certified by Yoga Australia & Yoga Alliance*, which is recognised around the world.
*At this time, our Online Teacher Training courses are fully certified with Yoga Alliance & Yoga Australia based on their current COVID-19 provisions. Should they update their rules and regulations, all students will be notified immediately.
Please read the Terms and Conditions for this Online Teacher Training Course prior to making your purchase.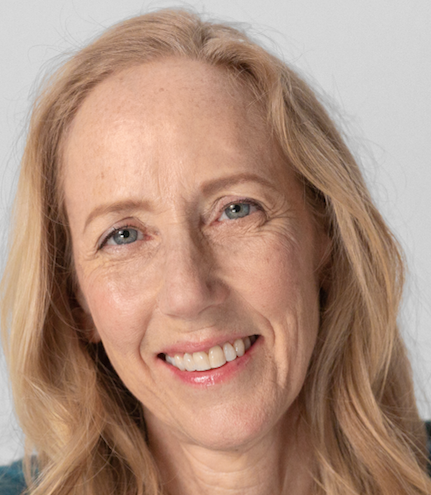 Annie Carpenter Bio
Known as a Teacher's Teacher, Annie has created a well-respected system of Teaching Methodology, SmartFLOW Yoga. She has the ability to educate her students on a very subtle and discerning level, marrying precision with exploration and challenge with play. You will be tested to your edge, physically and mentally, laugh out loud, and settle into a compassionate and satisfying state of presence.