Lifestyle Yoga Retreat
Retreat Only | April 23rd - 29th | Retreat Price $2,099

Breathe, Relax & Find Space

We hope you can join us in this very special retreat, happening in April 2023.

Three ways to experience Bali:
Come to relax, destress, reflect, and discover your dharma. A full week of Bali sun, delicious food, daily yoga asana and philosophy with Duncan Peak, Gina Brescianini and Marty Coles.
For those looking for an immersive Teacher Training experience, come to the retreat as part of your 200HR Hybrid Teacher Training.
Or, come to relax and further your education! Dedicated yogis and teachers can participate in the teacher training component and gain 40 hours towards 500RYT.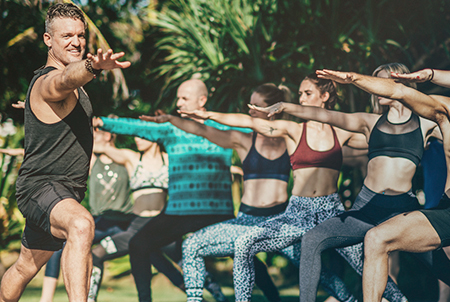 Discover how to live with great purpose through powerful philosophical practices that will meaningfully impact your life. This week in your life will be unforgettable! 
Over the course of the retreat, we will cover vinyasa practices, anatomy, posture breakdown, practice teaching, inspiring traditional and modern philosophy lectures, pranayama and meditation with journalling and more. Enjoy blossoming friendships with incredible humans, delicious food (catering for all dietary requirements), time at the beach, pool and massages at the beautiful Komune resort.
Retreat Inclusions

Twin Accomodation at Komune resort (other options available please enquire)
Delicious Meals
Yoga Education (40 hours for TT students)

This Retreat Caters To Three Groups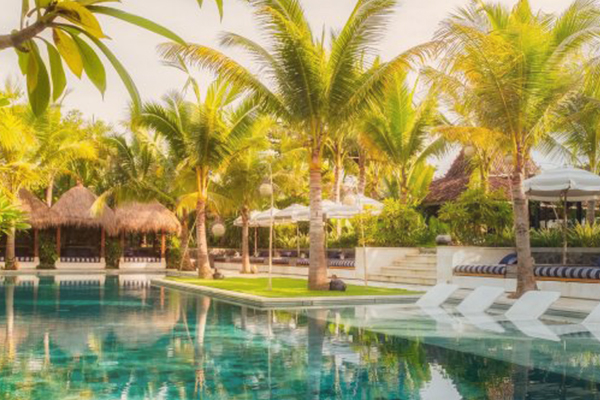 Retreat Only

Immerse yourself in a transformational week of Yoga at Komune resort on the stunning East coast of Bali, the perfect surroundings to decompress and find space. Everyone is welcome to attend this 6-day retreat and we are offering a mix of vinyasa, pranayama, meditation, journaling and free time to relax in the resort. Each day will commence with pranayama, meditation and journaling to enhance clarity of mind, a state of inner calmness, peace, vitality and inner connection.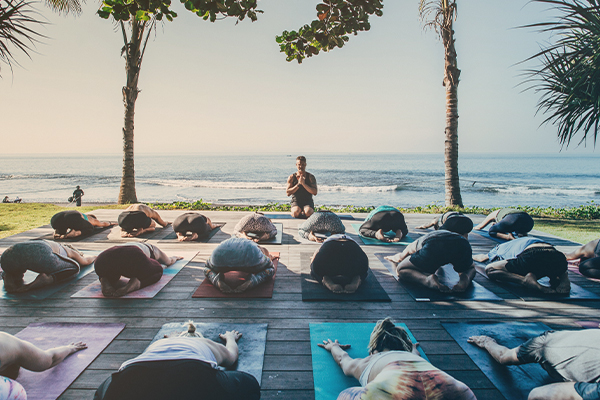 200hr Teacher Training

200hr trainees will do daily practice teaching where they will be supported and coached by our lead teachers. Each person will receive individualised feedback to grow and develop their teaching skills. The Bali retreat will form part of the course and you will gain 40 hours towards your 200hr qualification.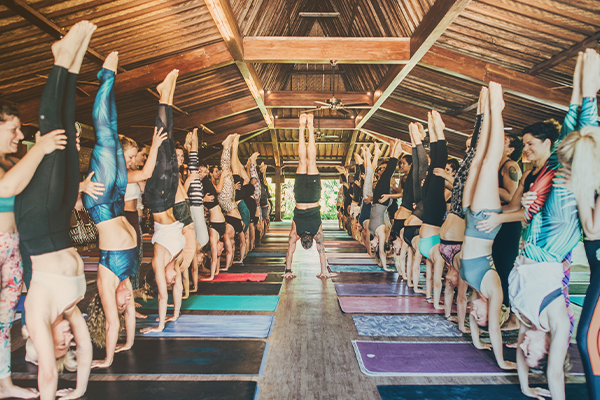 40hrs of RYT 500

500hr participants will have a daily 2hr session that will focus on deepening your understanding of postures. Including detailed posture breakdown, refining personal practice, upskilling your teaching, understanding students' bodies and sequencing skills. Previous 200hr TT graduates will gain 40 hours towards the 500hr RYT pathway.

For Everyone

2hr-Daily late afternoon sessions will be lectures that focus on inspirational philosophical teachings on Dharma, living your life's purpose. Students will learn the traditional teachings on Dharma and how to apply this to modern life to ultimately fulfill one's purpose, living your most enriching and inspired life. These sessions will include potent discussion and deep personal inquiry that leads to clarity and insight.

Note: All sessions are optional for lifestyle retreaters
 Retreat Itinerary
Sunday
4pm-5pm Welcome introduction to retreat
5pm-6:45pm Vinyasa practice
7pm Dinner and free evening
Monday- Friday
7am-7:30am Pranayama, meditation, journaling
7:30am-9:30am Breakfast
9:30am-10:30am Anatomy (200hr and 500hr participants)
10:30am-12:30pm Vinyasa practice
12:30pm-2:30pm Lunch break
2:30pm-4:30pm Practice teaching 200hr/ 500hr posture breakdown & teaching skills/Lifestyle retreaters free time
4:30pm-4:45pm snack outside Shala
4:45pm-6:45pm Philosophy session on Dharma
7pm Dinner and free evening
Saturday
7:30am-9am Vinyasa practice
9am Breakfast
10am check out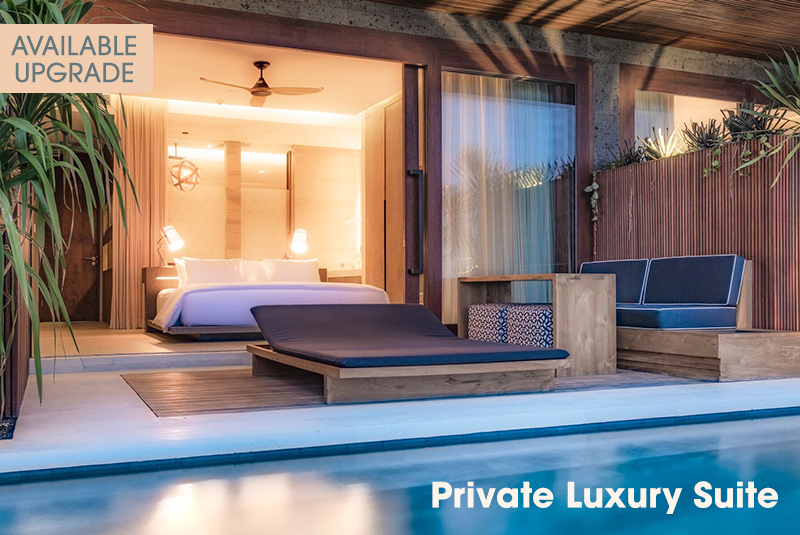 Beachfront Suite with Sunrise Pool
Upgrade your accommodation while on our Bali Yoga retreat to a luxury suite overlooking the Lombok Strait and the world-famous Keramas surf break.

We deeply encourage relaxation as well as bonding with others on the retreat. Invite loved ones to join you for this Vibrant Yoga Experience.