The Maha Bandhas: Support from Within
20hrs | October 28th - 30th | Fitzroy Studio | Early Bird
$499
Join Annie Carpenter in-person and explore the history and philosophy of the Maha Bandha practices. Learn them step by step to create physical vigour, enhanced energy and a state of calm.

Annie Carpenter is known as the Teacher's Teacher. She has been leading retreats and teaching yoga for nearly 30 years. She founded SmartFlow Yoga, where she dedicates her time to guiding yoga instructors in anatomy, sequencing and philosophies. Her visit to Australia will be truely inspirational and she hopes to see you on the mat.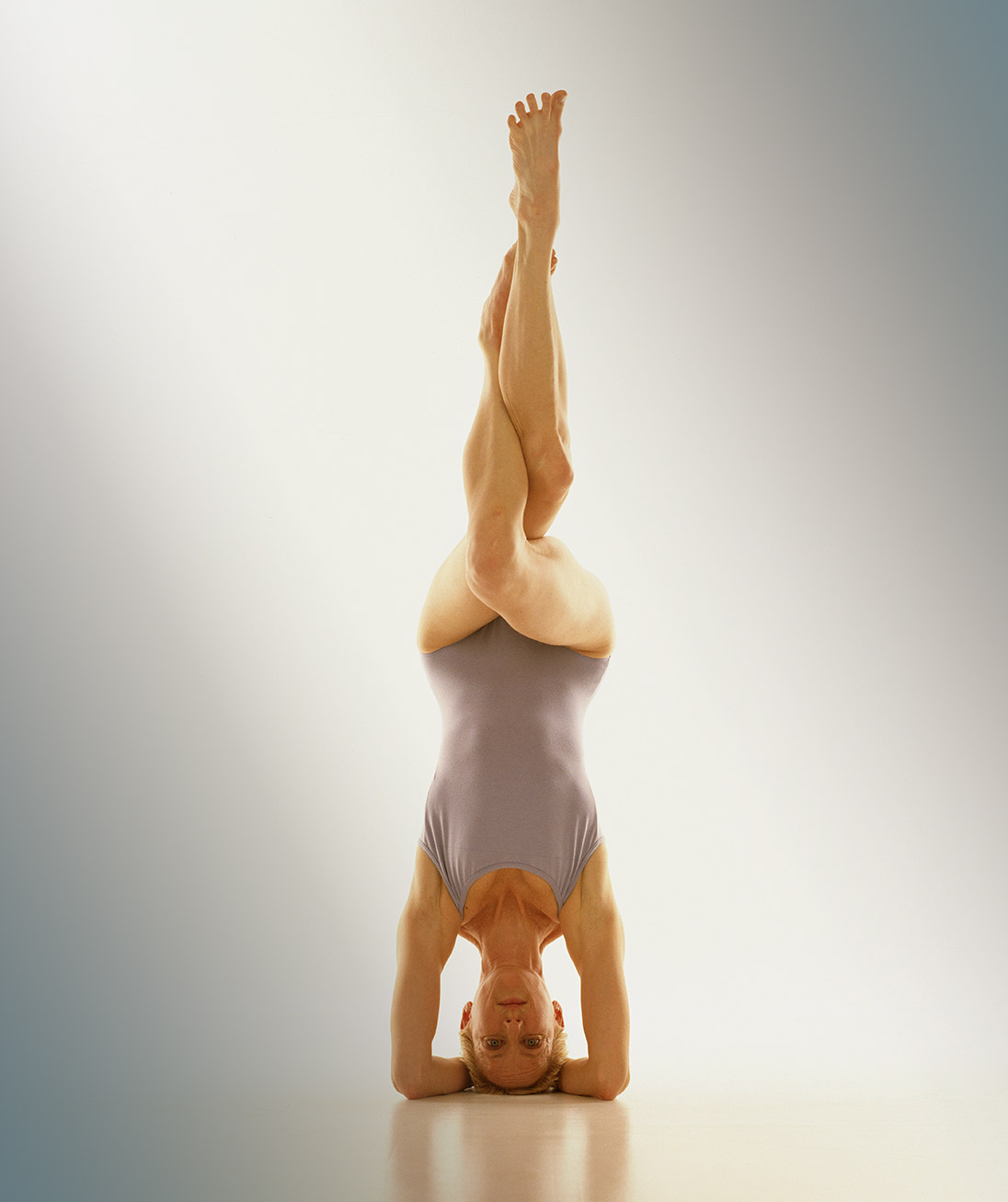 The Maha (meaning great), Bandhas (seals or locks) is a powerful practice. It is both advanced and advancing. The three Bandhas are Mula (or root lock), at the base of the pelvis, Uddiyana (or abdominal lock), at the solar plexus and Jalandhara (or chin lock), at the throat. These powerful practices are designed to be learned in a clear order, mastering them one by one. The integration of the three is known as Maha Bandha.
In this weekend, we will explore the history and philosophy of these practices and learn them step by step to create both physical vigour, enhanced energy and a state of calm. The three Bandhas begin with physical activation and then are applied to pranayama practices, ultimately landing in subtle energy management and mental and spiritual well-being.
The strong morning practices will include asana and pranayama; afternoons will begin with lecture and discussion and conclude with breathwork and meditation. This weekend will truly deepen and advance your Yoga.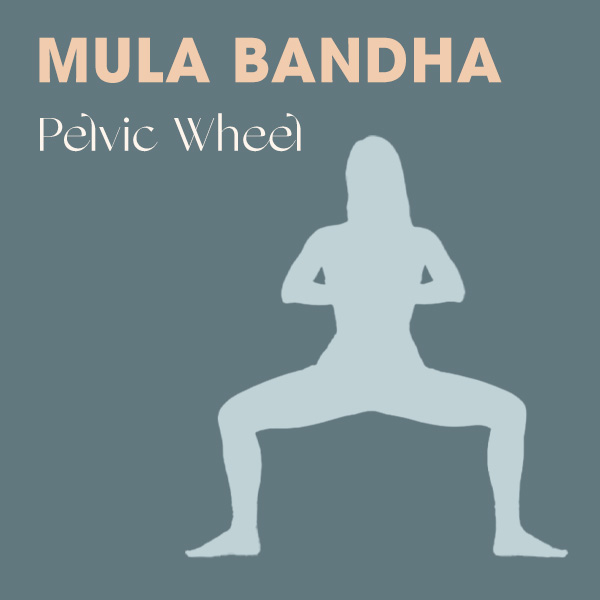 Day 1 (10am - 4pm)


Morning Workshop (2 Hours)
Physical Practice for Mula Bandha,
and the pelvic wheel

Teacher Training (Remainder of Day 1)
We'll begin with an intro to the history of the practice including: Physical and subtle body anatomy, the Nadis, the Sushumna and Kundalini, when and when not to practice the Bandhas.
The afternoon will include essential practices for locating and using Mula Bandha in asana and pranayama.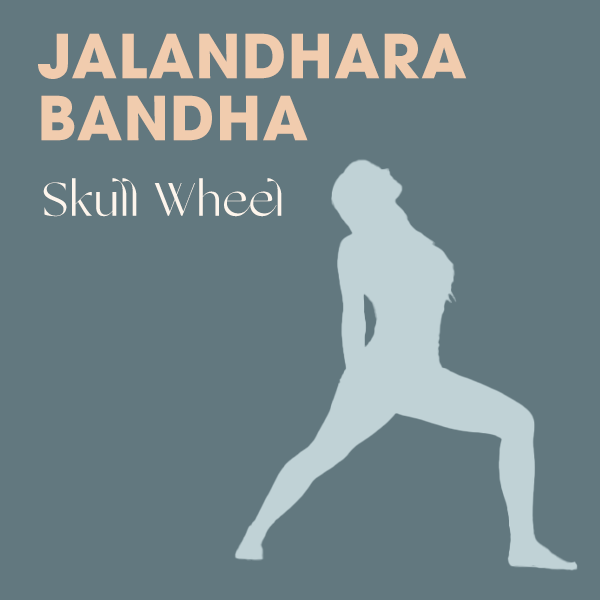 Morning Workshop (2 Hours)
Practice for Jalandhara Bandha,
and the Skull wheel
Teacher Training (Remainder of Day 2)
We'll review the basic cervical and breathing anatomy, and the classic dristhis (gazing spots). You will learn to practice this Bandha to enhance your asanas and daily posture, as well as uplift your breathing practices and begin to shift your subtle energy.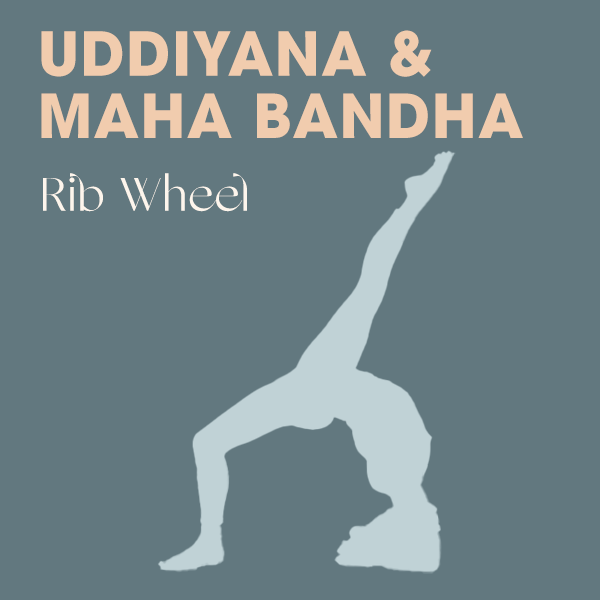 Morning Workshop (2 Hours)
Practice for Uddiyana and Maha Bandha,
and the Rib wheel
Teacher Training (Remainder of Day 3)
We'll review the physical, energetic and mental "pre-requisites" for Maha Bandha. The ordering and rhythm of the practices will be brought together. Deeper pranayama techniques including Maha Mudra (the great seal) will be practiced, and we will aim ourselves towards the abiding goals of Yoga: directing our whole Self towards freedom in body, mind and spirit.




Please read the Terms and Conditions for this Online Teacher Training Course prior to making your purchase.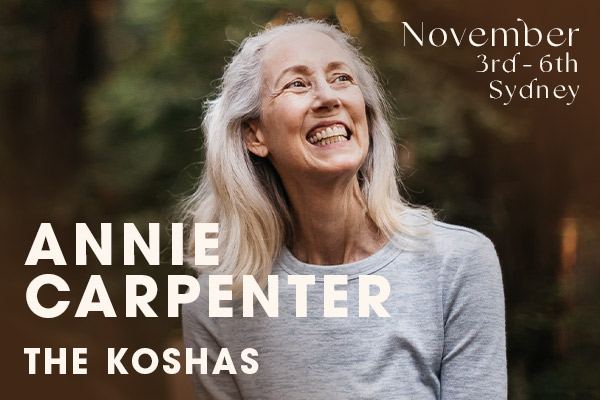 Level Up Your Teaching With Two Weekends Of Training With Annie.
Join the Sydney Training
The Koshas: The Yogic Journey Inward
November 3rd-6th
Annie Carpenter is a truly inspirational yoga teacher. If you're serious about learning everything there is to know from our amazing international guest, we invite you to attend both trainings.
Attend both trainings to collect 45 hours towards your 500hr RYT Certification.

Annie Carpenter Bio


Annie has been practicing Yoga for over 40 years. It continues to be a source of steadiness, depth and joy in her life. Annie has taught movement and dance, anatomy, and has lead movement rituals for many years; she's been teaching Yoga for almost 30 years.

Having spent long periods practicing and studying Integral, Iyengar and Ashtanga Yoga, Annie believes that there are many wonderful approaches to practice—we all will find just what we need as our lives and bodies evolve. The commitment TO practice is the essence; WHAT we practice will expand and mature.
Annie created her school, SmartFlow Yoga, 13 years ago. It is a modern approach with an anatomically sound foundation, inspired creative sequencing and ground in the essence of Yogic and Buddhist philosophies. Annie is committed to mindfulness, which inevitably leads to spiritual development and light-heartedness. SmartFlow Yoga guides you to know your true Self. With the knowledge of the true Self comes compassion, peace and appreciation for all life.